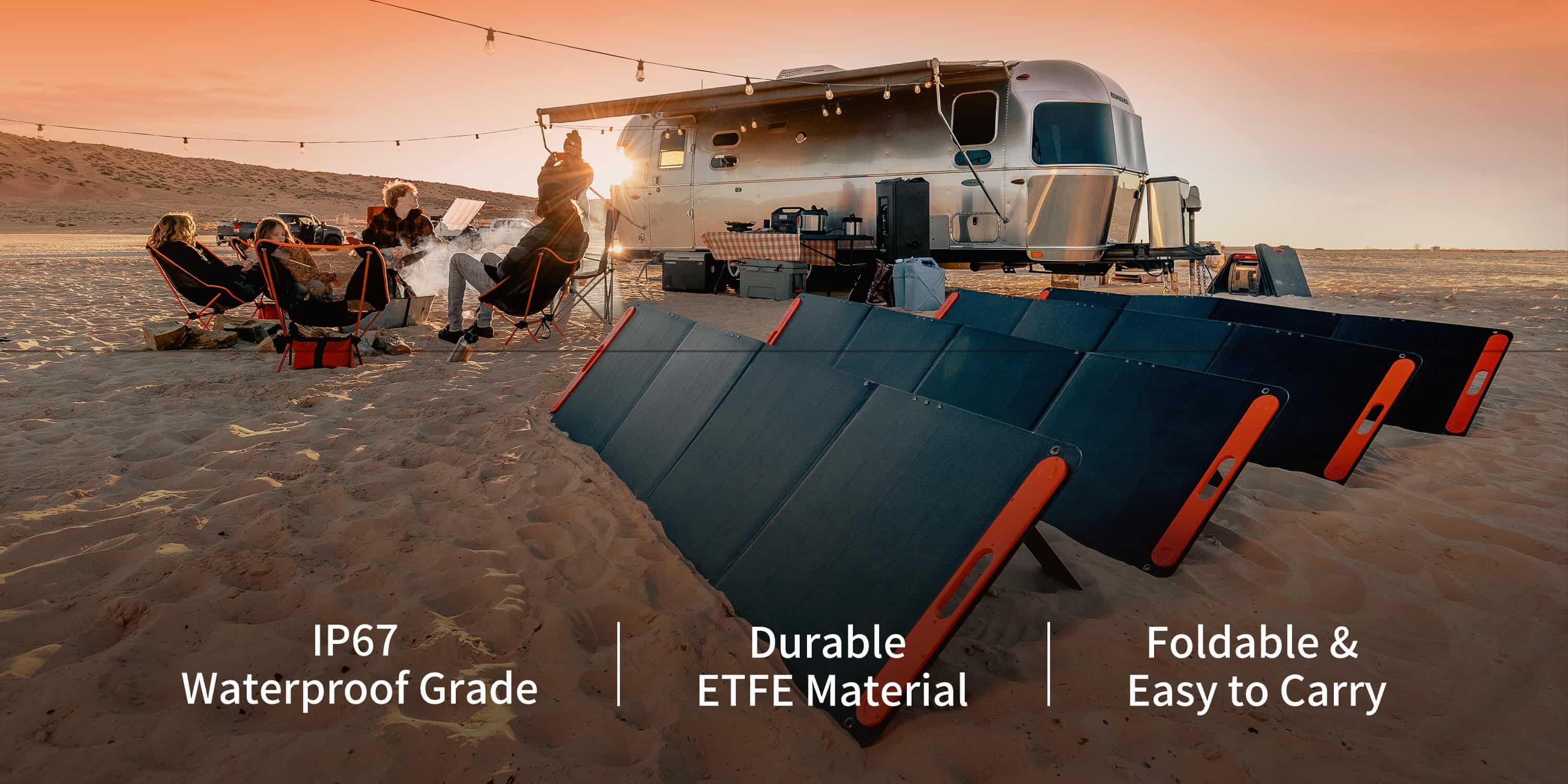 MORE RANGE. MORE POWER. THROUGH THE SUN.
We always strive to capture the possibility of utilizing a more powerful resource method through mother nature – the Sun. Our SolarSaga 200W Portable Solar Panel is here to do the work.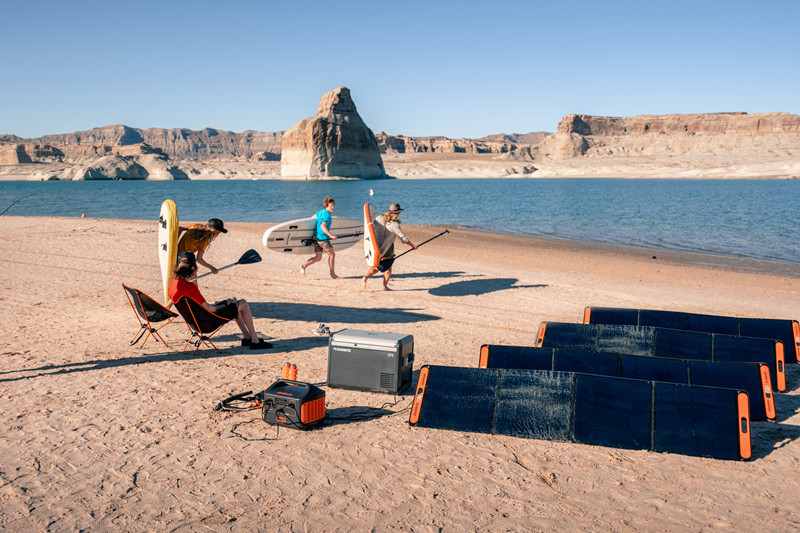 Our Product & Design team has devoted over a year to invent a technology to enable our product line a smarter, more user friendly, and higher efficient operating system – the Solarpeak Technology™ (an upgraded MPPT solar regulator). Its algorithm will identify, monitor, and maximize the greatest possible input available in concurrency, extracting the most sizable power under all conditions to add up 30% more solar charging efficiency.
HIGH SPEED SOLAR RECHARGING
(The recharging time refers to 80% of power level being charged*)
2* SolarSaga 200 charging the Explorer 1500: 4 Hours
4* SolarSaga 200 charging the Explorer 2000: 2.5 Hours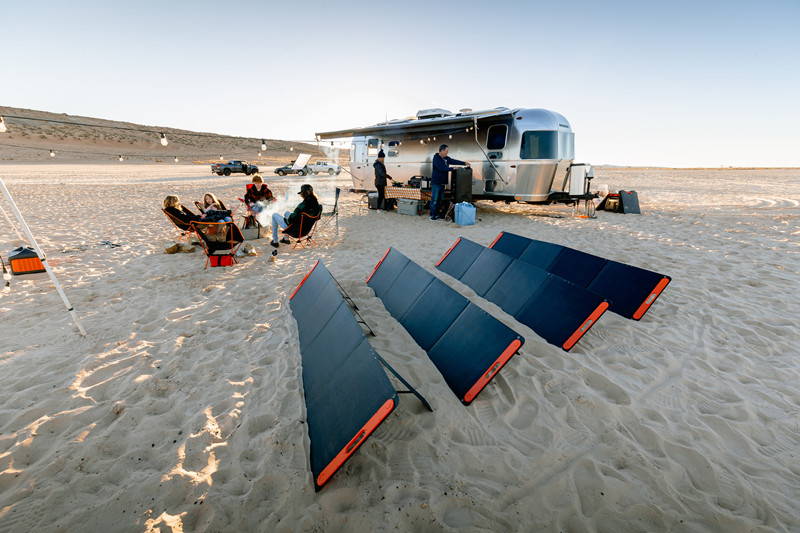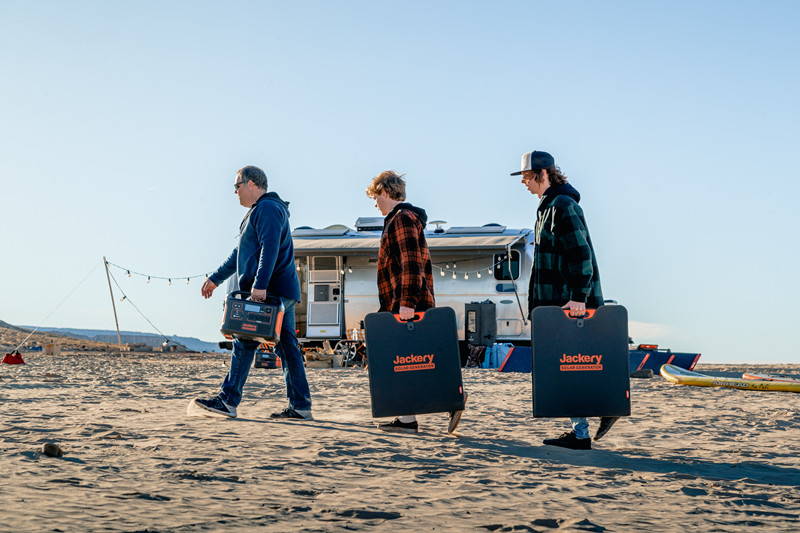 The convenient and accessible design will ease your adventures in all settings.
Unfold, open, ready to charge.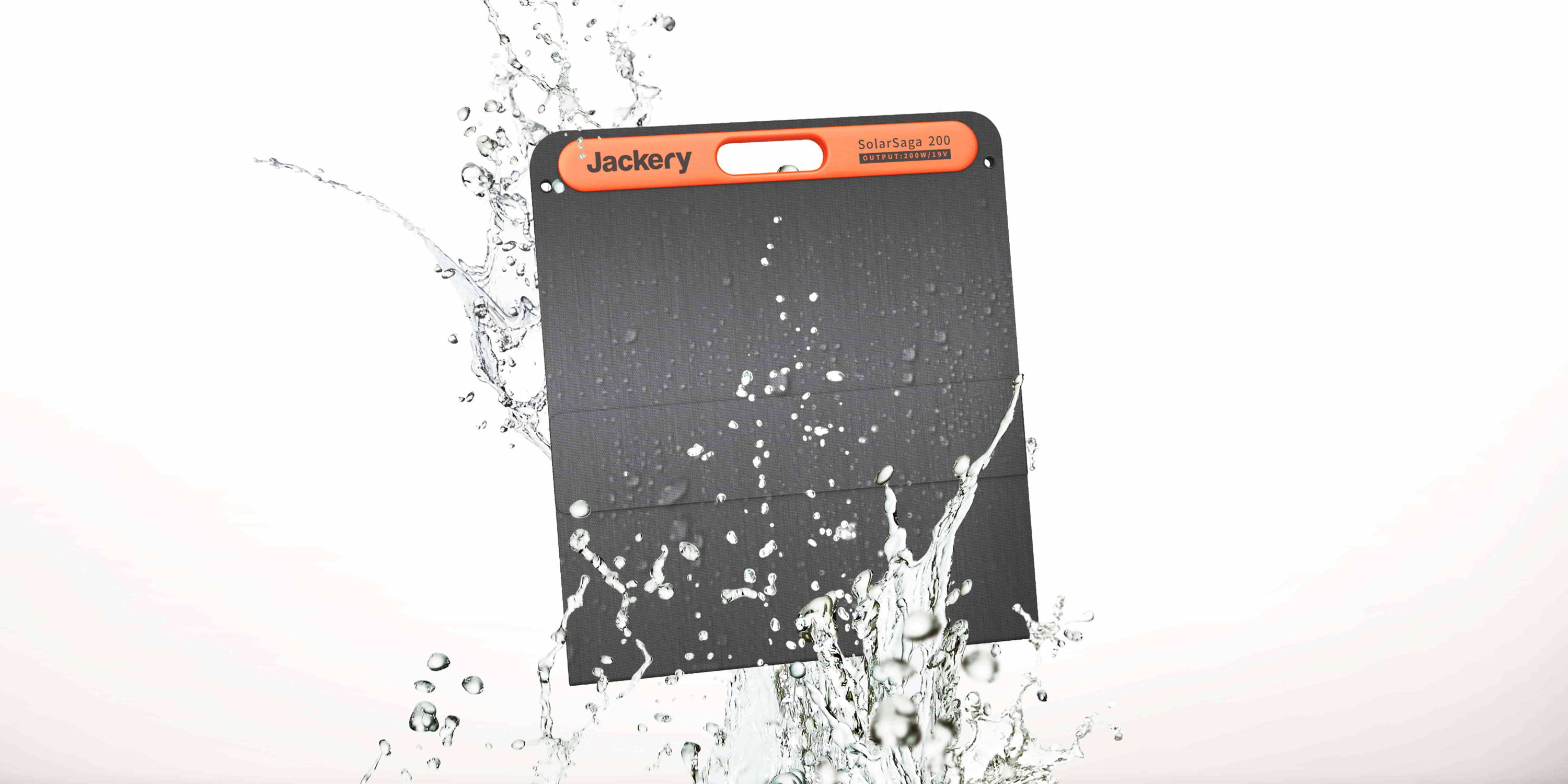 HOW TO CONNECT SOLARSAGA 200 WITH EXPLORER
Solar recharging steps:
Step 1. Connect the first panel – find the "DC interface" on the back of SolarSaga 200, and plug it in solar power cable;
Step 2. Connect the second panel – follow step 1;
Step 3. Connect the solar panels and the solar power cable with the Explorer 2000/1500's DC input.
Congratulations, you got it!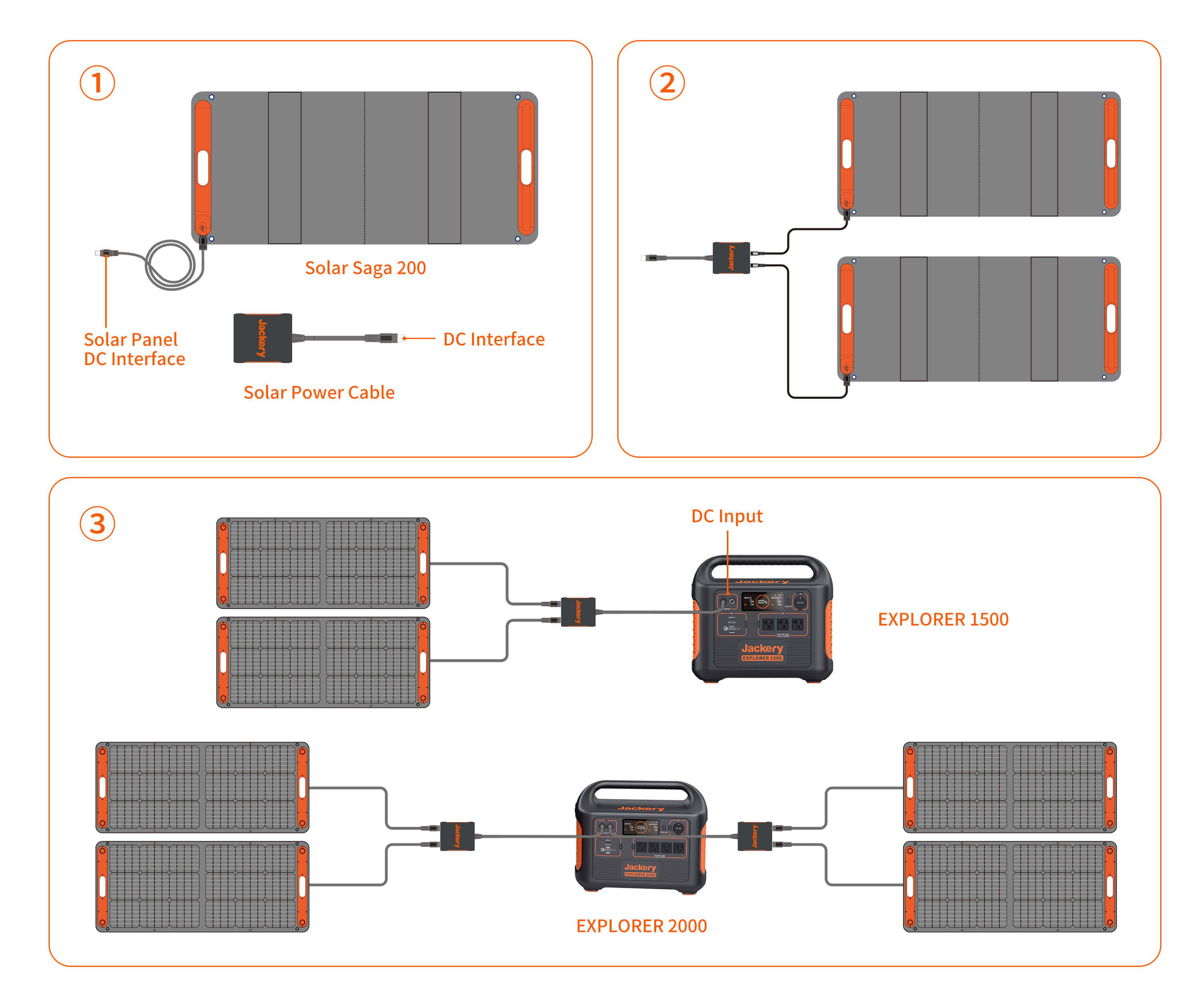 IT'S TIME TO CHARGE YOUR NEXT TRIP.