OFF-GRID SOLAR GENERATOR, GREEN AND CLEAN POWER SUPPLY
Jackery solar generator 160 is a solar solution that combines Jackery Explorer 160 portable power station with SolarSaga 60W solar panel. It converts sun energy captured by SolarSaga 60W solar panels into electrical power and then stores it in the Explorer 160 portable power station for later use. This solar generator is a reliable and clean power source for campers, RVs, or as an emergency backup if your power goes out.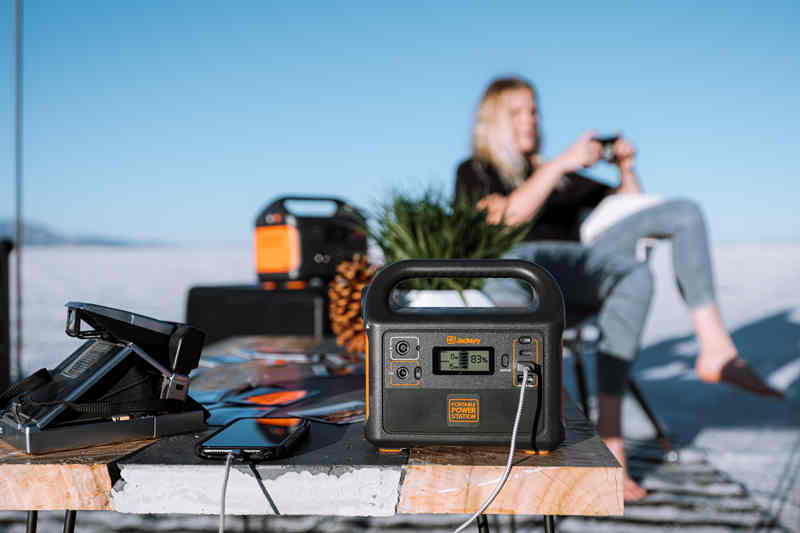 Versatile outdoor power supply: 167Wh/14.4V, 11.6Ah battery capacity, 100W Rated Power and 150W Surge Power from the AC port.
All-in-one portable power station: includes three USB ports, AC outport and 12V car output. Jackery Explorer 160 provides stable power to phones, tablets, laptops, gopro and other smaller electronics.
Professional MPPT technology provides faster solar recharge rates. The Explorer 160 can be recharged within 4.5 hours by SolarSaga 60W solar panel.
Portable and compact:  Weights only 3.97lbs with an easy-carry handle.
High conversion efficiency solar generator:
High conversion efficiency up to 23%, building a Portable-Solar-Generator System together with Jackery Explorer 240/160 power station.
Solar charger with USB outputs:
Equipped with 1* USB-C output port and 1* USB-A output port, charging multiple portable devices at the same time.
Lightweight and durable solar panel with kickstand:
Foldable design and weighs only 3.3 lbs. Convenient to carry it wherever you go. Adjust the angle with the built-in kickstand. Made from durable material, high-temperature resistant.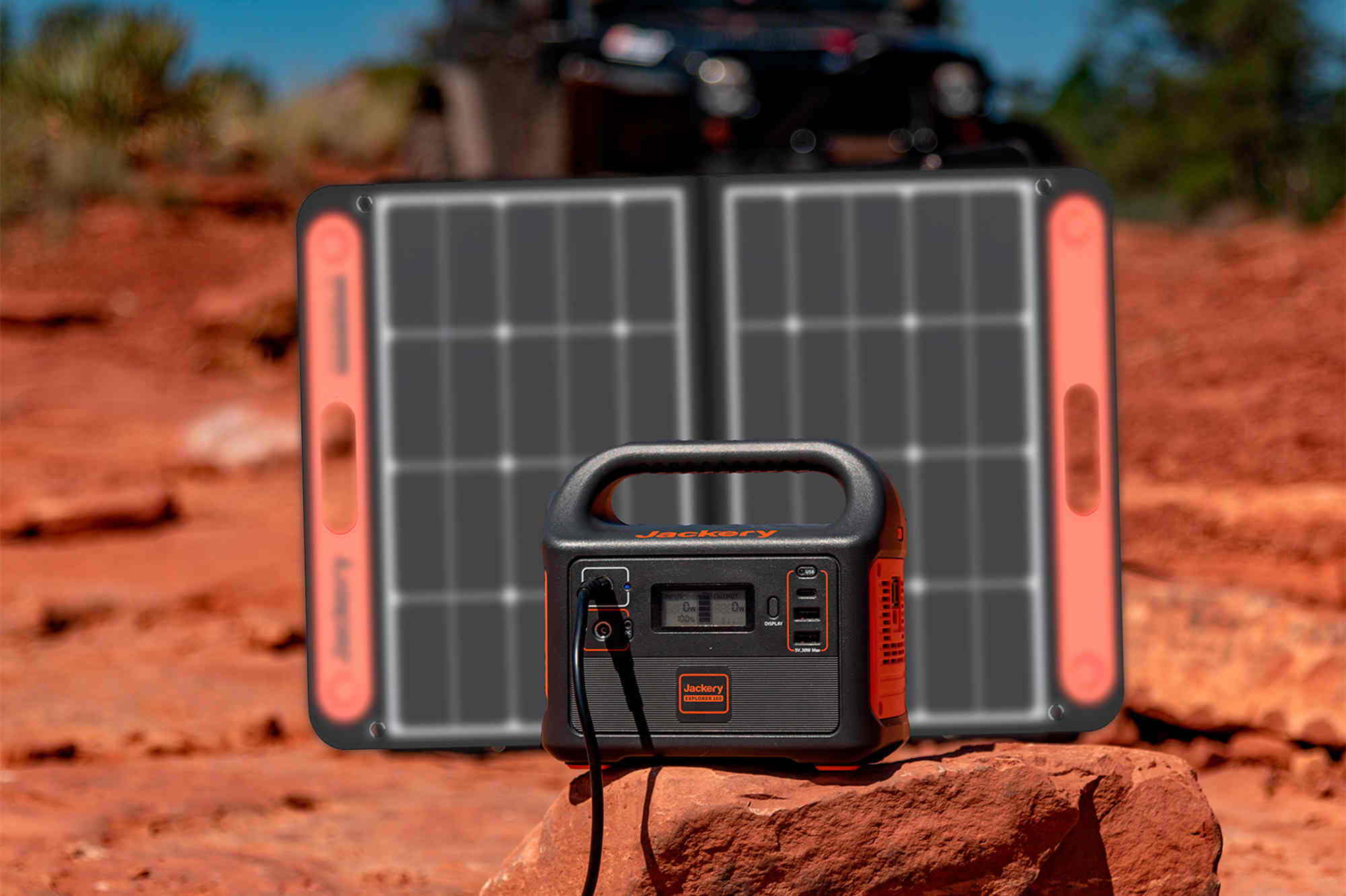 GIVE YOUR APPLIANCES MORE RUN TIME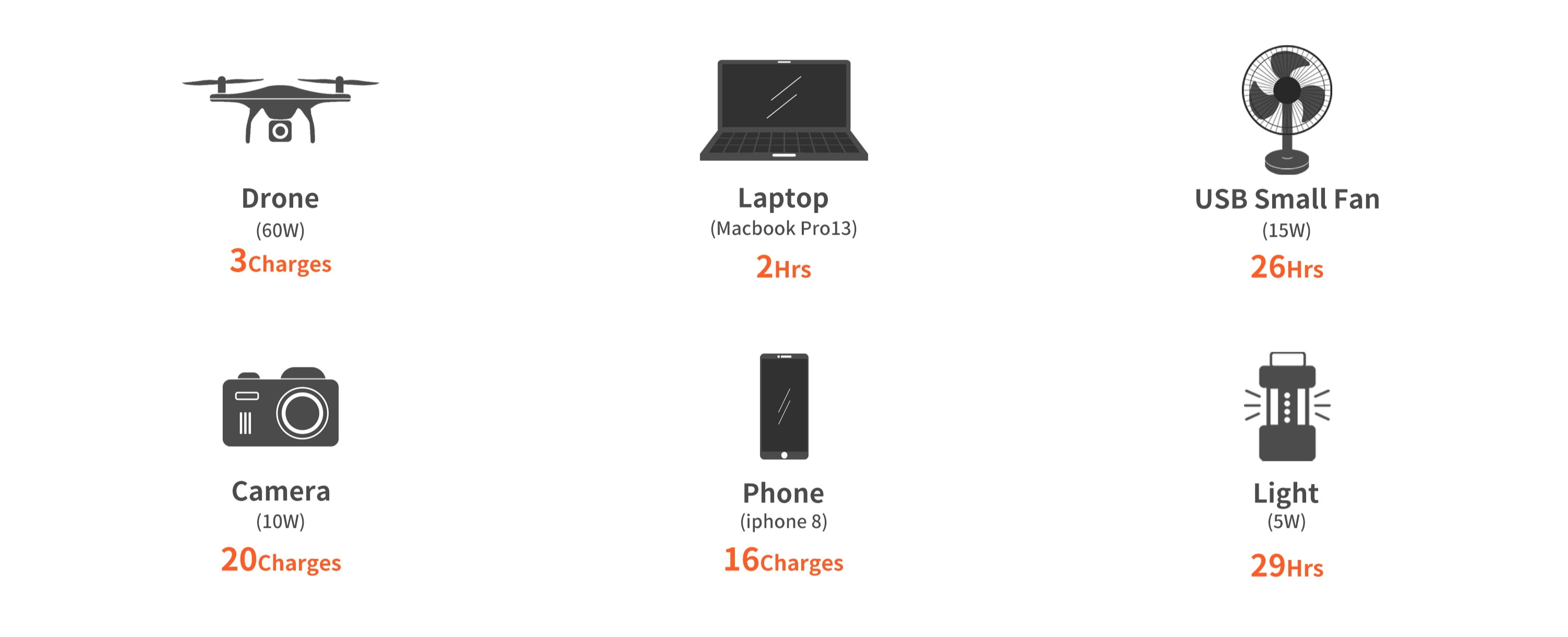 PREPARING YOUR SOLAR GENERATOR
The Explorer 160 can be fully charged under straight full sun in 4.5 hours by connecting SolarSaga 60W solar panel.
Solar recharging steps:
1. Find the DC interface on the back of SolarSaga 60;
2. Connect the DC interface of SolarSaga 60 with DC input of Explorer 160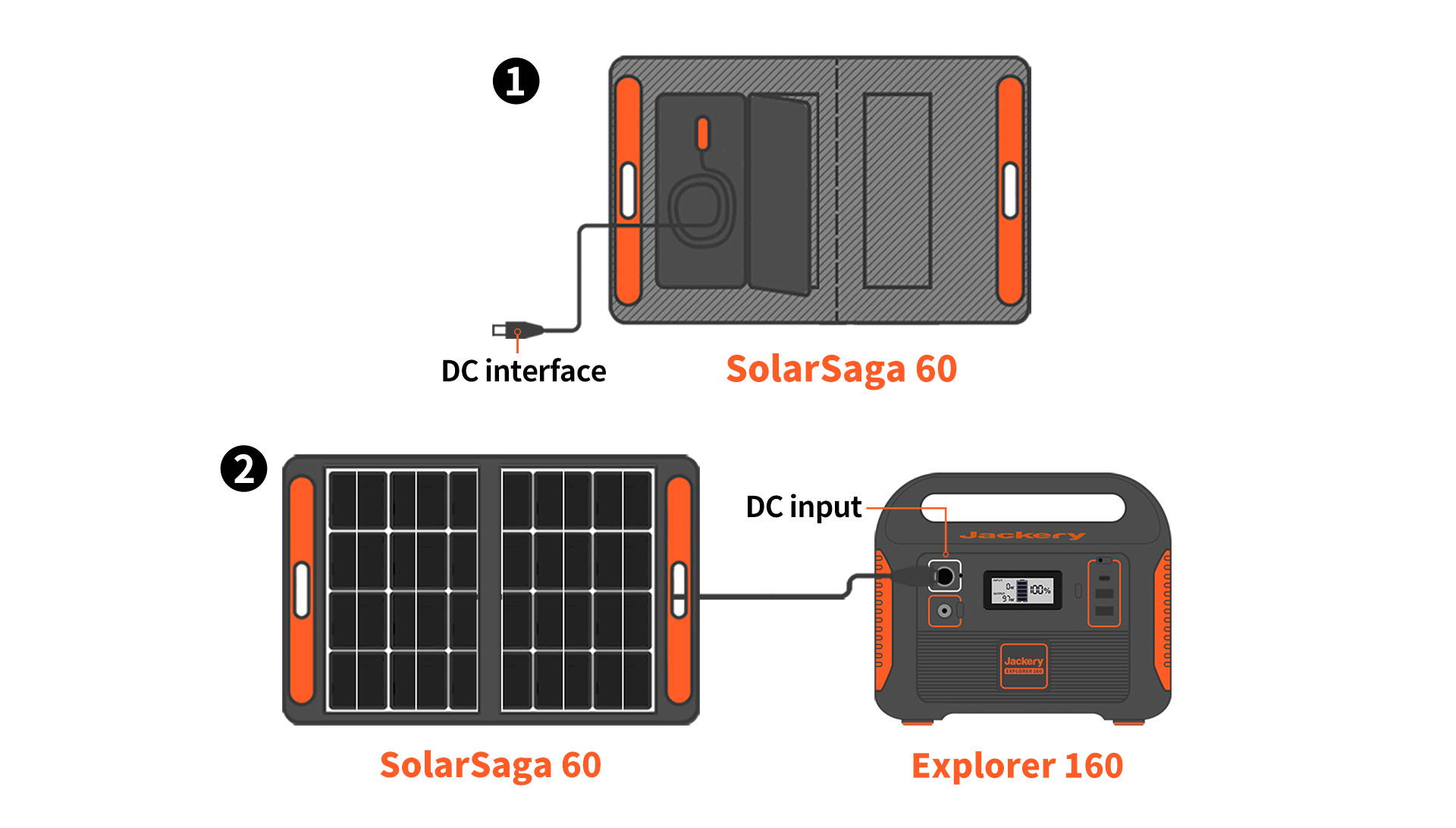 Please Mind These While Solar Recharging:
1. Recharging time varies from different location, temperature, weather etc. The actual time may be different.
2. During recharging, keep your portable power station away from heat and direct sunlight in order to extend its life span.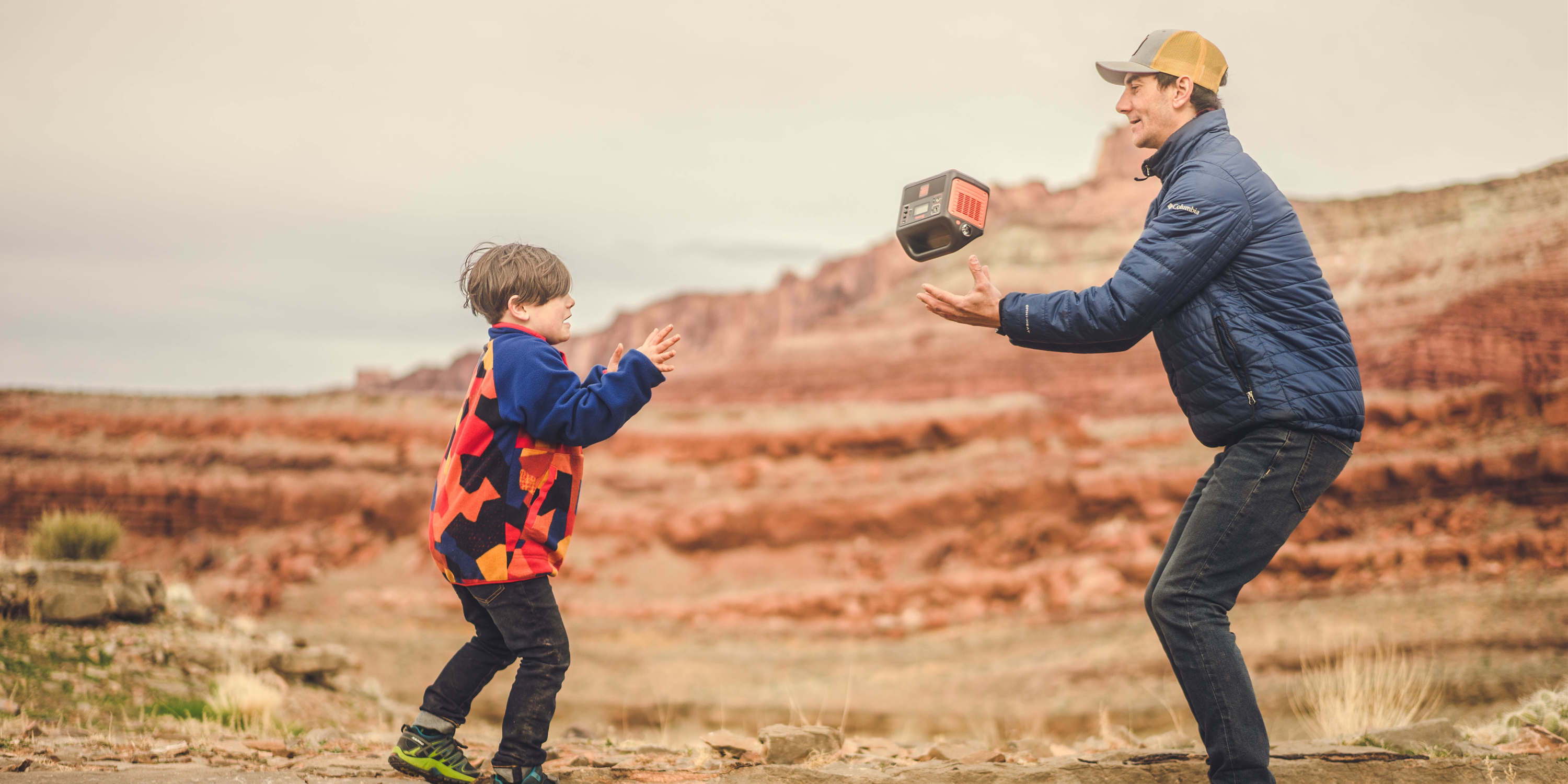 POWER OUTDOORS AND CARE FAMILIES
RV CAMPING/FISHING/OFF ROAD/HUNTING/BACKYARD GETAWAY/EMERGENCY
Jackery solar generator 160 offers power-to-go, in a compact, lightweight design featuring multiple connections to charge your small gear and more. This solar generator use solar power to charge, no fuel or gasoline needed, no fumes, no clanging! The solar generator 160 is perfect for short off-grid outdoor activities like camping and fishing. It can also act as an emergency backup power source. A mini portable solar generator to charge your smartphones, camera, laptop, drones. Pack light for your next camp trip.