GREAT POWER. BETTER LIVING CONDITIONS.
In order to drive our determination in transforming the way of using portable power stations, we believe in pairing them with the SolarSaga panels. Together, it is the "Solar Generator".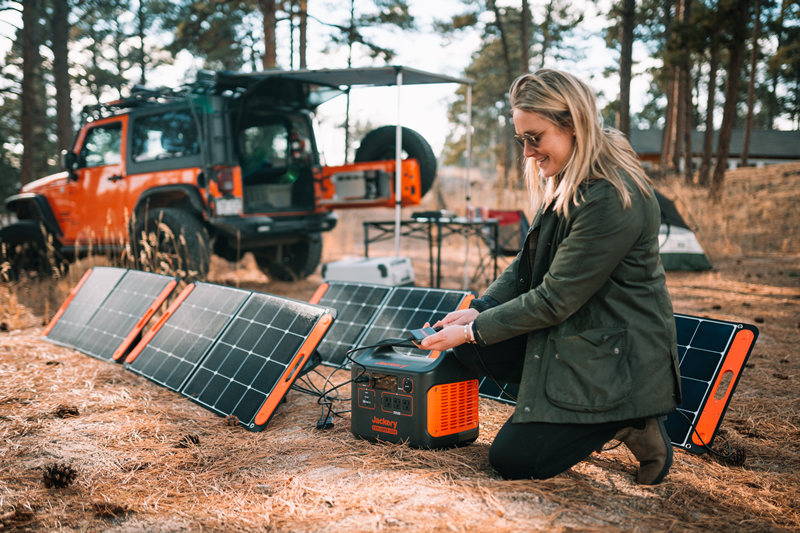 Our Product & Design team has devoted over a year to invent a technology, enabling our product line a smarter, more user friendly, and higher efficient operating system – the Solarpeak™ Technology (an upgraded MPPT solar regulator). Its algorithm will identify, monitor, and maximize the greatest possible input available in concurrency, extracting the most sizable power under all conditions to add up 30% more solar charging efficiency, which shorten the charging time to 4 Hours (0-80%) under straight full sun.
MORE ENDURANCE FOR YOUR APPLIANCES

JACKERY SOLAR GENERATORS VS. TRADITIONAL GENERATORS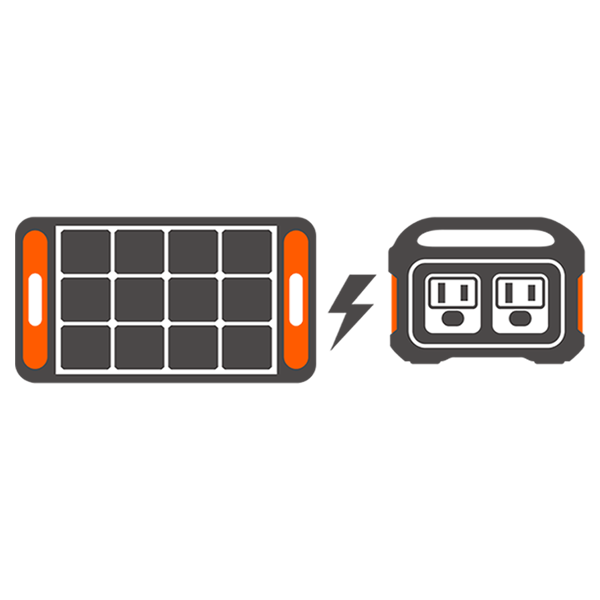 Green
Captures energy directly from the sun instead of fossil fuel; creating zero carbon dioxide or other pollutants
Quiet
The Explorer 1500's internal build is steadily designed to operate without any noise
Easy to Use
Simply press the "ONE BUTTON" to start the solar generators
Only Initial Cost
No extra cost on fuel and maintenance
Air Pollution
Uses fossil fuel to generate electricity, adding carbon dioxide in the atmosphere, making our living condition worse
Noisy
It is loud and disturbing
Hard to Start Up, WAY LESS User-Friendly, Time Consuming
Comparing with our "One Button Starts All" portable solar generators, the traditional generators are less convenient
Ongoing Cost and High Maintenance
Need to spend $$$ for gasoline, changing spark plugs and maintenance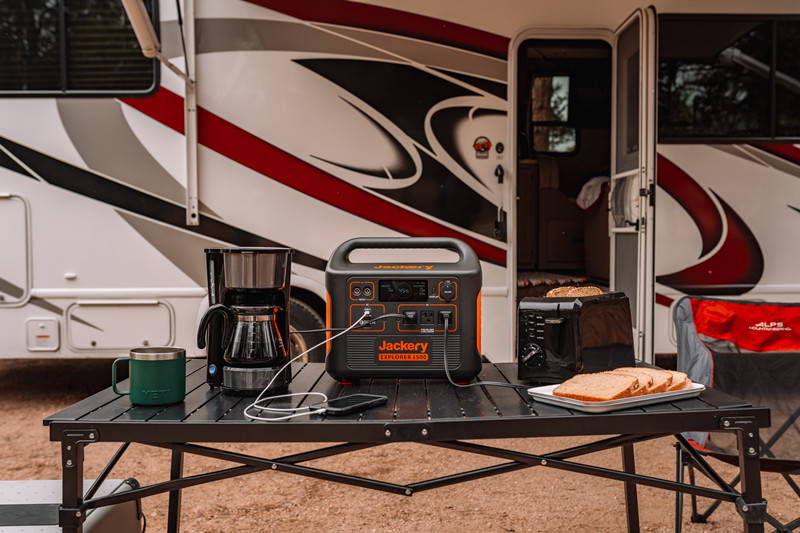 Massive Capacity and High Watt Power: 1534Wh (60.9Ah) capacity, Lithium-ion Battery, 1800W Running Power and 3600W Surge Power
Multiple Output Ports: Featured with PD 60W USB-C ports, 2 USB-A ports (including QC3.0), and 3 AC outlets, the Explorer 1500 can power 7 appliances all together at once
Safe Design: With 6-layers safety system and Battery System Management to monitor individual cell and battery health
THE SOLARSAGA 100W VALUES
High Conversion Efficiency Solar Generator:
High conversion efficiency up to 23%, building a Portable-Solar-Generator system together with Jackery Explorer 1500/1000/500/300 power station
Solar Charger with USB Outputs:
Equipped with 1* USB-C output port and 1* USB-A output port, charging multiple portable devices at the same time
Lightweight and Durable Solar Panel with Kickstand:
Foldable design; Weighs only 9.1 lbs; Convenient to carry; Adjust any angle freely with the built-in kickstand; Made from durable materials; High-temperature resistant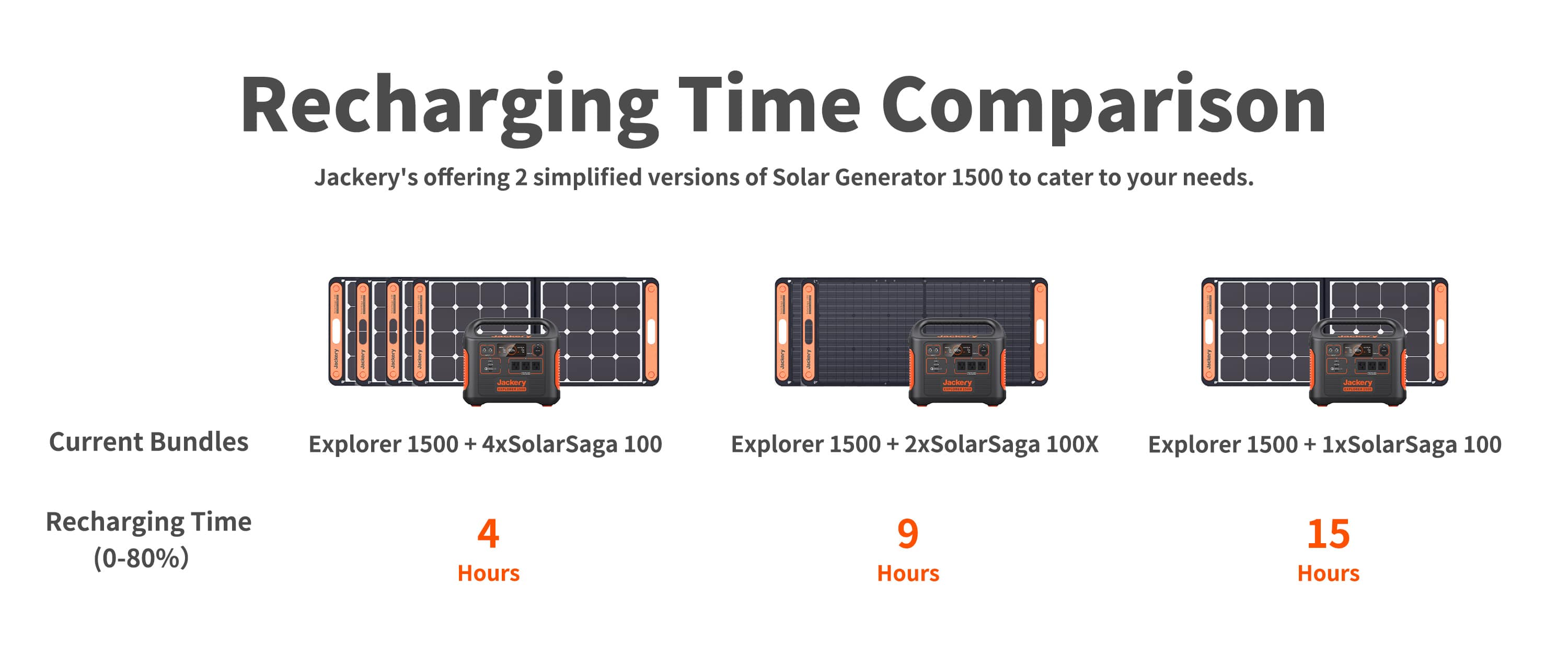 PREPARE YOUR SOLAR GENERATOR
Jackery Solar Generator 1500 is an integrated system in combining the Explorer 1500 and SolarSaga 100W solar panels. The solar panels convert energy from the sun into electricity, storing in a portable power station. The system is committed to developing green, quiet and convenient energy solutions.
Solar Recharging Steps:
Step 1. Connect the first panel – find the "DC interface" on the back of Solar Saga 100W and plug it in solar power cable;
Step 2. Connect the second panel – follow step 1;
Step 3. Connect the solar panels and the solar power cable with the Explorer 1500's DC input.
Congratulations, you got it!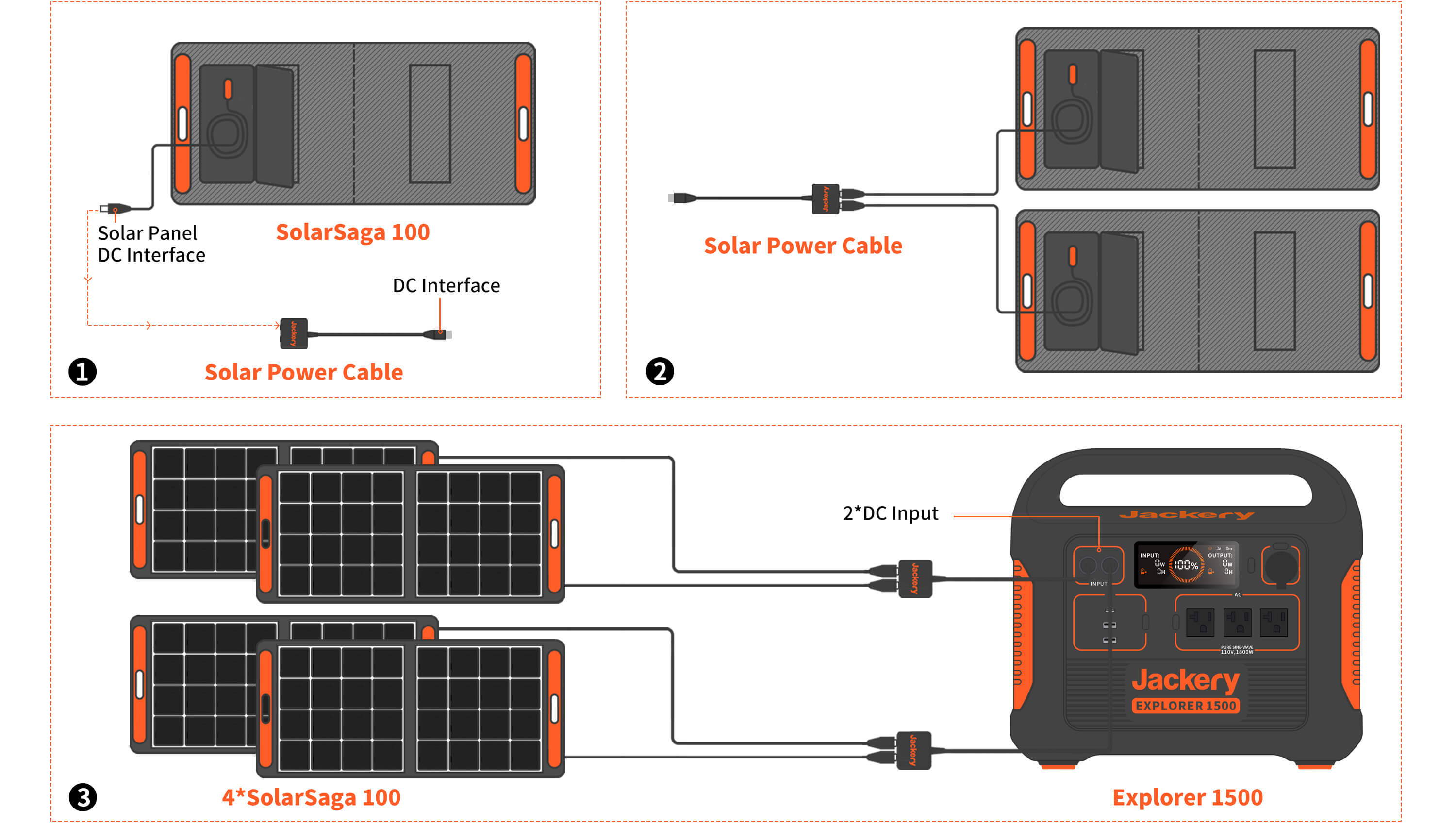 Please Mind These While Solar Recharging:
1. Recharging time varies from different location, temperature, weather etc. The actual time may be different.
2. During recharging, keep your portable power station away from heat and direct sunlight in order to extend its life span.