Description
POWER UP YOUR LIFE: With 1800 wattage and the 1534Wh capacity, the Explorer 1500 will power most of appliances. Solid and practical for devices, power tools, and even larger appliances such as electric stoves, electric microwave ovens, air-conditioners, and refrigerators.

POWER 7 DEVICES SIMULTANEOUSLY: Phones, appliances, and other devices can all be plugged into the Jackery Explorer 1500. The portable generator comes equipped with a variety of outlets to comfortably support your outdoor life or provide relief during the power outage.
OPTIONAL SOLAR POWER: With the 4* SolarSaga 100 solar panels, the Solarpeak™ Technology will boost 30% more recharging efficiency. Upgrade the Explorer onto a Solar Generator 1500 to own the limitless solar power around your home, and other outdoor adventures.
SAFELY DESIGNED AND EASY TO USE: Equip with Jackery's quality built Battery Management System to ensure the battery's safety level, while optimizing its performance. The One Button design allows an easy use for you to operate, anytime and anywhere – whether for camping, RV, tent, or emergency.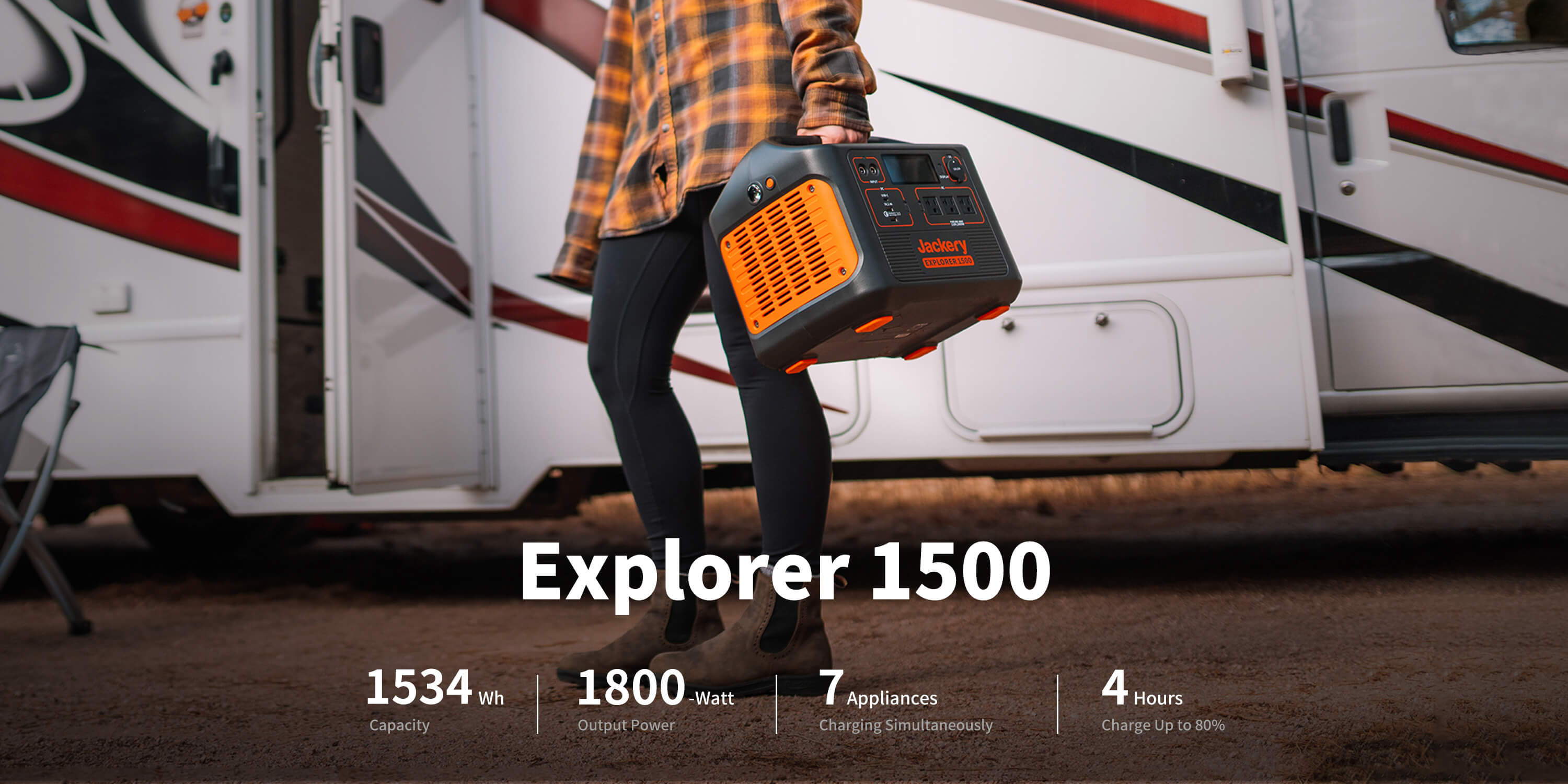 The Jackery Explorer 1500 brings the power – that is stable, safe, and it offers huge 1534Wh capacities, 1800W AC outputs, and a fast recharging efficiency, which will run up to 7 appliances all together at once. It will suit your need, and restore happiness – whenever, wherever, for camping, RV/Van life, any outdoor activities, or emergency home backup.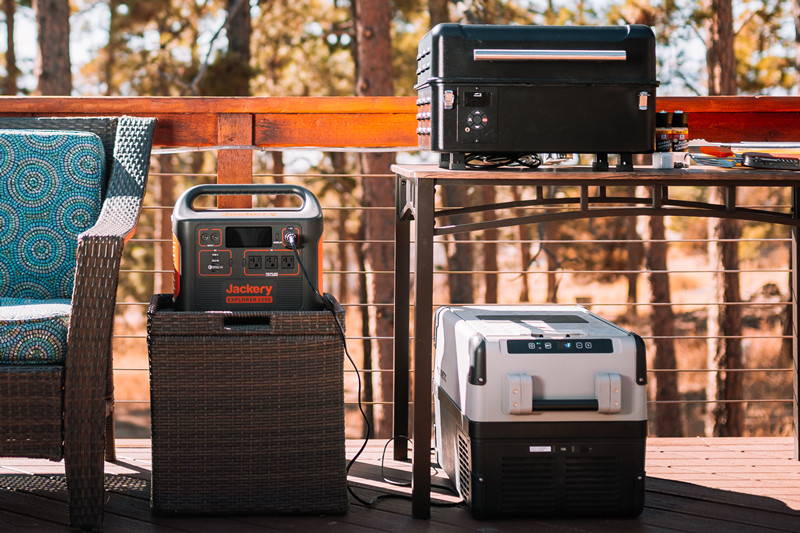 WHAT WILL EXPLORER 1500 POWER?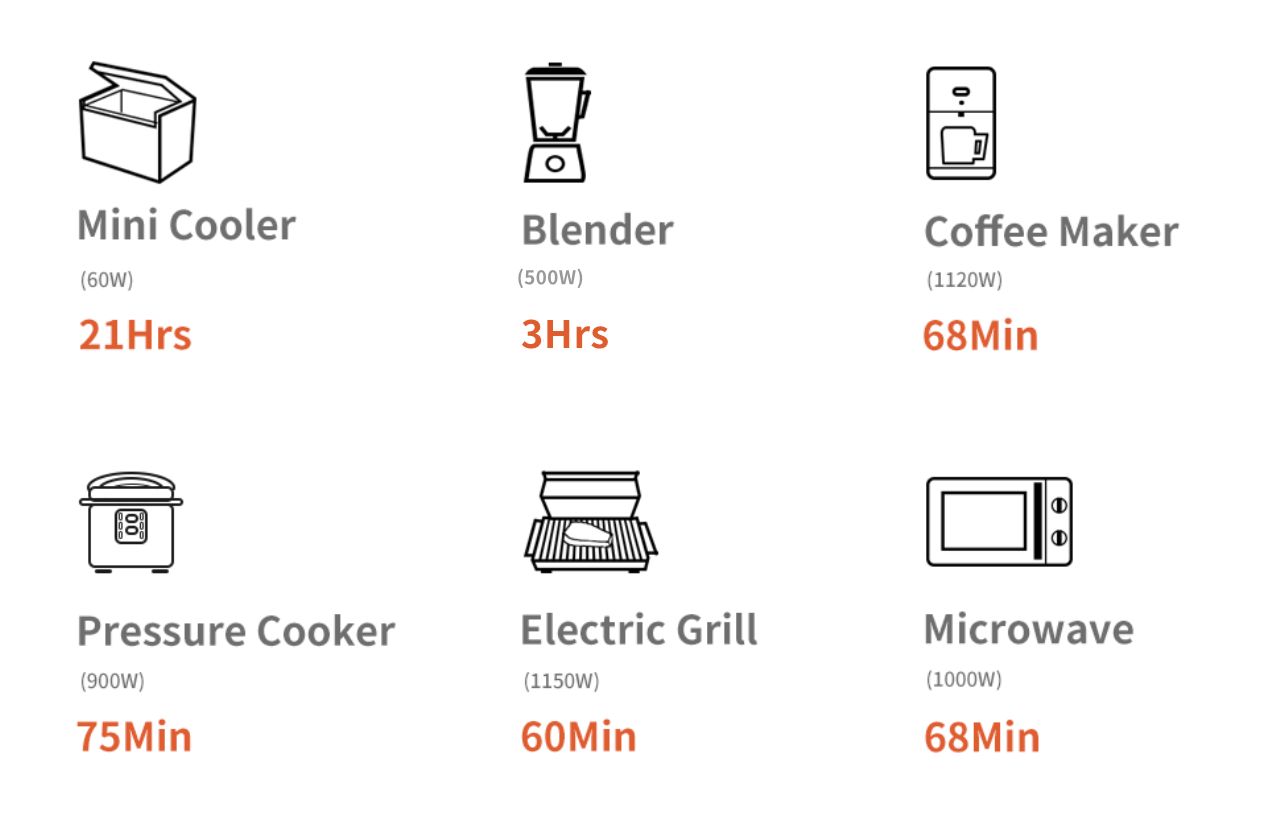 Our Product & Design team has devoted over a year to invent a technology for creating a smarter, more user friendly, and higher efficient operating system – the Solarpeak™ Technology (an upgraded MPPT solar regulator). Its algorithm can identify, monitor, and maximize the greatest available input in concurrency, extracting the most sizable solar energy under all conditions. It adds up 30% more solar recharging efficiency, which shorten the charging time to 4 Hours (0-80%) under straight full sun.